Maui Luau
Tickets • Reviews • Experiences
Maui Luau
Tickets • Reviews • Experiences
Choose from the best Maui luaus
We've been to every Maui luau (many times over), and these are our favorites.
SOUTH MAUI:  Located on the stunning south Maui grounds of one of the island's most luxurious resorts, the Grand Wailea's Aha'aina Luau offers guests the chance to learn more about Hawaii's legendary Gods, Goddesses and historical voyages, as well as participate in activities like Hawaiian lawn games and hula lessons. Feast on classic and modern Hawaiian cuisine, and and enjoy an open bar and lively dance performances under the stars.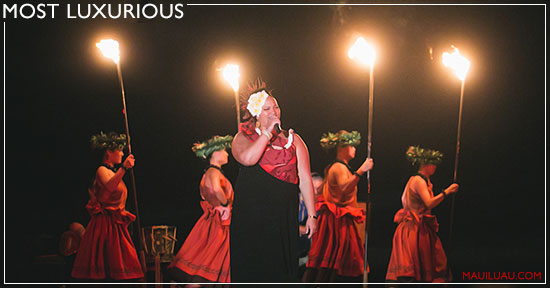 SOUTH MAUI: Featuring table service, intimate seating options and an innovative family-style menu, the Andaz Maui Resort's Feast at Mokapu Luau is a perfect option for those seeking a luxurious luau experience in one of south Maui's most alluring locales. A newcomer to the assortment of Maui luau offerings, guests will enjoy the prime setting, welcoming atmosphere and personalized service at this lovely luau.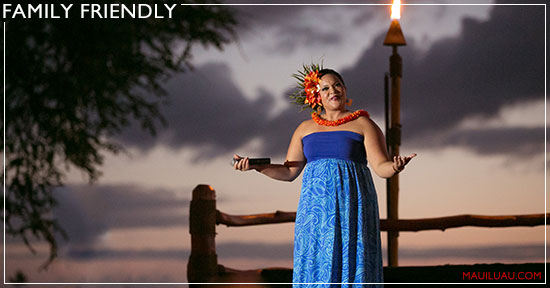 SOUTH MAUI: Translated to 'the ocean tide,' Te Au Moana shares the stories, history, skills and culture of the Hawaiian and Polynesian Islands. Located at south Maui's Wailea Marriott, this family-friendly luau also includes a special Hawaiian feast, scenic sunset views, audience participation, games, musical performances, pre-show activities, fresh flower lei greetings and more in a prime Maui location.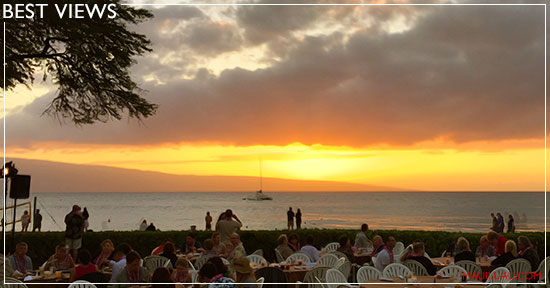 WEST MAUI: A popular option for evening entertainment in west Maui, the Sheraton's Maui Nui Luau at Black Rock is backed by the breathtaking Kaʻanapali Beach. Guests will enjoy learning about the remarkable cultural and historical journey of Maui and the Pacific, as well as a three-course meal, classic Hawaiian cocktails, and dance performances during a romantic evening under the stars.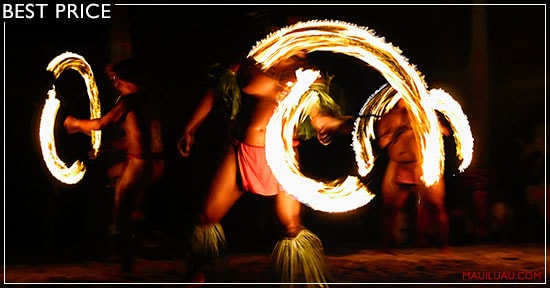 WEST MAUI: The Valley Isle's longest running luau, the Royal Lahaina Myths of Maui Luau is located in a gorgeous oceanfront setting on west Maui's Ka'anapali Beach. In addition to a prime sunset view, guests will have the opportunity to feast on an all-you-can-eat buffet of traditional local fare and tropical cocktails, and relish in memorable hula dance and fire knife dance performances.

Ka'anapali
Whether you're looking for a family luau or a more romantic Maui luau, West Maui's Kaʻanapali have some of the best!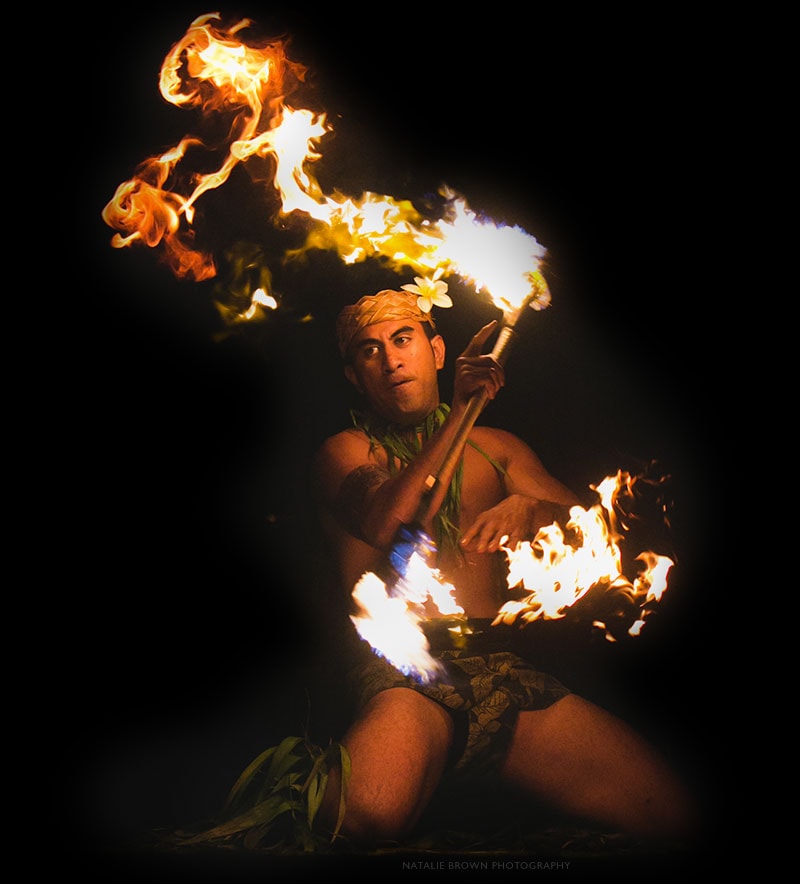 MAUI LUAU COMPARIson CHART
We've been to all the luaus in Maui, and we've put together a list of our favorites along with each characteristic compared side by side to help you choose!