Ka'anapali Luaus
Our Favorite West Maui Luaus
Ka'anapali is the ultimate place to attend a local luau while traveling on The Valley Isle. With a rich cultural history that includes a brief stint as the former capital of the Hawaiian Kingdom under King Kamehameha, Lahaina also acted as a major whaling port, fishing town, missionary compound, and chosen area for the oldest school west of the Rocky Mountains, Lahainaluna High School. 
Since then sadly, Lahaina Town proper is no more.  But Hawaiian culture still needs to be shared with our visitors. Luaus in particular are one of the most appealing attractions for entertainment after dark, and we are breaking down some of West Maui's best luau options, including two of the most popular choices: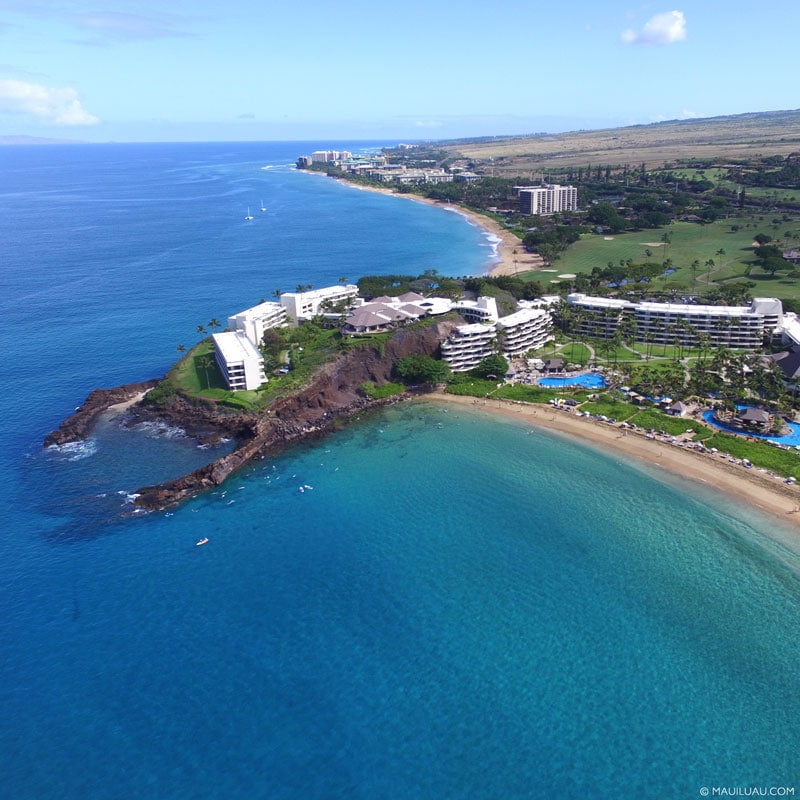 Myths of Maui Luau
Located conveniently at the enchanting Royal Lahaina Resort in the heart of West Maui, the Myths of Maui Luau celebrates Hawaii's unique culture, traditions, cuisine, and history at an oceanfront setting facing the magical Kaʻanapali Beach.
With some of the most photogenic sunset views on the island, this popular local luau takes guests on a thrilling voyage through Polynesia with beautiful dance performances, musical highlights, pre-show activities, and aloha. Greeted with a shell lei, guests of this recognized local luau will also be treated to a traditional imu ceremony and an unearthing of the puaʻa, as well as hula dancing, rhythmic drums, enchanting Samoan fire knife dancing finale, and swaying palms under the stars in an unforgettable setting. Showcasing the Hawaiian, Tahitian, New Zealand, and Samoan cultures, other luau activities include hula lessons, lei making, and temporary tribal tattoos for all members of your group.
A family-friendly luau with options for VIP seating, the traditional dinner menu consists of favorite Hawaiian items like lomi lomi salmon, poi, fresh vegetables, Molokai sweet potatoes, Asian inspired chicken, kalua pork, island fresh fish, steamed rice, Hawaiian dinner rolls, and more, with available options for those seeking gluten-free and vegetarian dishes. Indulge in the luau's open bar with handcrafted, Maui-inspired cocktails like a Mai Tai, Blue Hawaii, 'Iao Rain, Hula Hulk, Pele's Lemonade, beer, wine, and more.
Held every day of the week, Royal Lahaina Luau highlights also include a separate keiki buffet for the picky eaters of the group, as well as long table seating, free entrance for children 5 and under, and a convenient location that makes it easy to walk or take a short drive back to your accommodation. Seating begins at 5:00 pm and it is recommended to book your seats early, as seats are pre-assigned at the time of booking.
Maui Nui Luau
Located in a seriously stunning location fronting Kaʻanapali Beach, the Maui Nui Luau at Black Rock offers little to be desired in terms of location and views. Held on the grounds of the Sheraton Maui Resort & Spa, this popular Maui luau kicks off with a torch lighting ceremony and impressive cliff dive off Puʻu Kekaʻa – also known as Black Rock – to begin the evening's celebration and festivities.
A favorite for families, couples, and groups of friends, the Maui Nui Luau features a fresh flower lei greeting, a plethora of entertaining, crowd-pleasing commentary, traditional dance performances, Samoan fire knife dancing, and classic Hawaiian and Polynesian songs. Learn about the story of Maui, the Hawaiian demigod, as well as the stories, culture, and history that shaped the Polynesian Islands. Sit back and enjoy pre-show activities like an imu ceremony, bookmark making, Hawaiian games, and Polynesian arts and crafts, as well as a three-course meal and open bar.
Course selections include Waipoli greens, lomi lomi salmon, mac salad, pohole fern salad, poi, cucumber namasu, poke, Hawaiian fried rice, Molokai sweet potatoes, POG barbecue chicken, steamed opakapaka, teriyaki steak, vegetable yakisoba, kalua pig, and more, with local dessert favorites like chocolate haupia bars, macadamia chantilly cake, and Molokai sweet potato crunch, with open bar options include beer, wine, and cocktails.
Currently held every Monday, Wednesday, and Friday, the Maui Nui Luau's highlights include private table seating and free entrance for children 5 and under. Guests will enjoy their own private table, personalized service, and three delectable courses while stories, culture, and incredible performances provide a plethora of entertainment.
We hope this helped you narrow down your possible luau options for west Maui's Lahaina Town, and wish you all a lovely adventure and aloha experience on The Valley Isle. Remember to reserve your luau spots early, and share your experiences with us! Mahalo for reading, and a hui hou.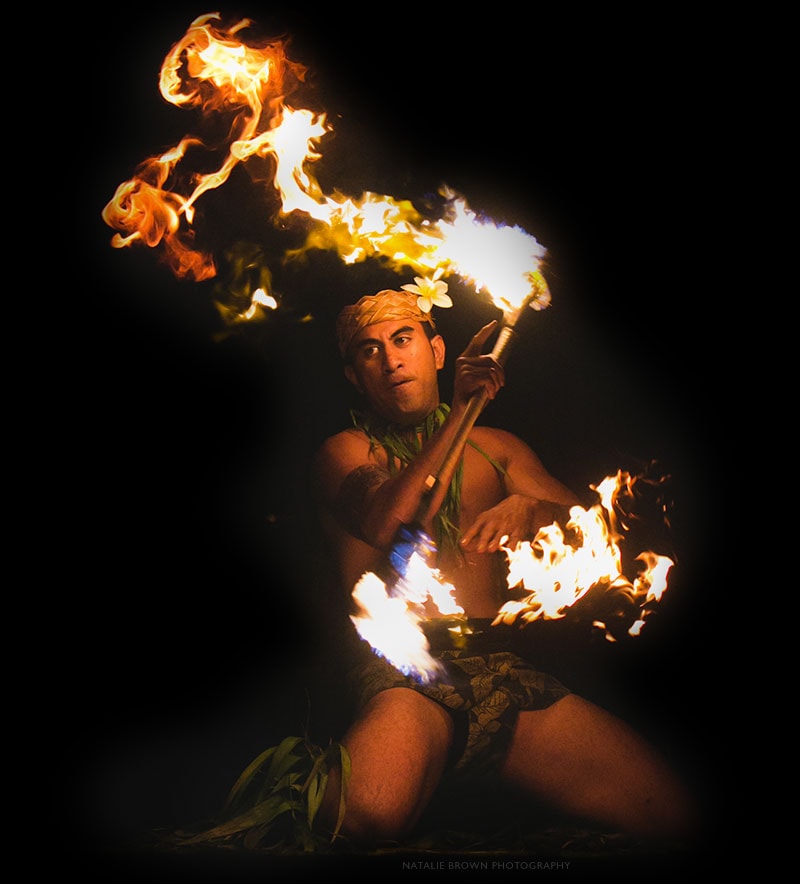 MAUI LUAU COMPARIson CHART
We've been to all the luaus in Maui, and we've put together a list of our favorites along with each characteristic compared side by side to help you choose!
WHAT IS A LUAU?
Exactly what to expect and why you should go!
WHAT TO EAT?
See common dishes served at Maui luaus.
FIRE DANCING
The history and variations of Polynesian fire dancing.