Host a Luau Party
DECORATIONS • FOOD • DRINKS
Aloha, partiers! Looking to host your next tropical Hawaiian luau theme party? Whether you're currently sipping cocktails in island paradise or battling blizzards on the other side of the globe, we think hosting a luau-themed gathering is one of the best ways to celebrate the beauty, traditions and culture of Hawaii.
Want Hawaiian Luau Themed Party Ideas?
From recommendations for the best Hawaiian luau party food, drinks, decorations, music, supplies and more, we're here to help your next theme party go off without a hitch.
Hawaiian Luau Theme Party Ideas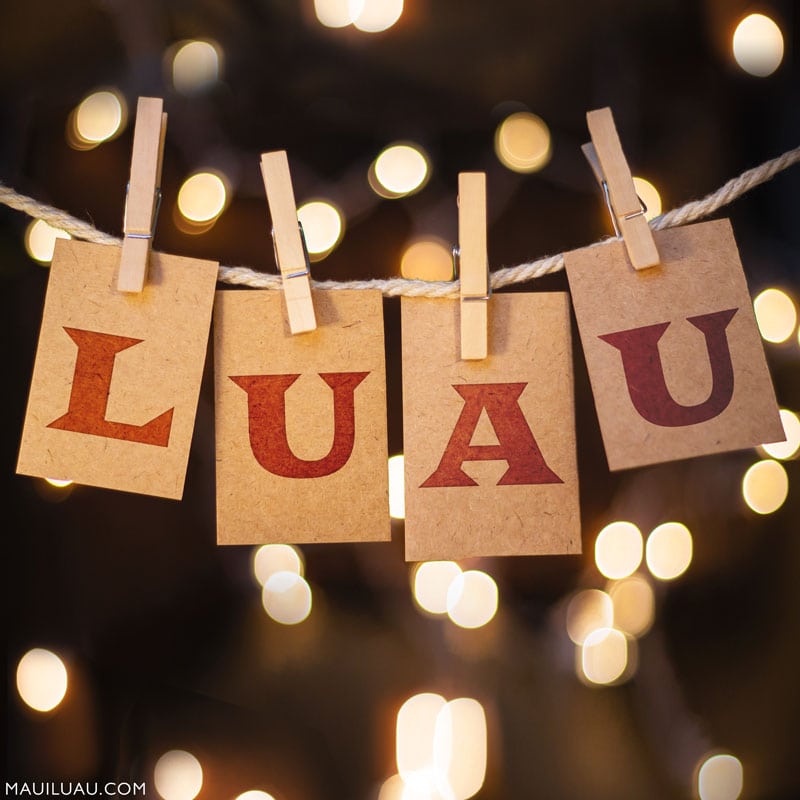 Luau Decorations
While flamingos should be notably absent if you want to stick to an accurate Hawaiian luau theme, your party supply list can basically only be shorted by the limits of your imagination. Some of our top recommendations for luau decor include:
(Some of the links in this article go to Amazon products, and we may get commission on sales if you buy anything.)
Leis: Whether they're artificial flower lei or you want to buy the authentic flower leis for each guest, you simply can't go without them. 
Tiki Torches: Set some mood lighting with a few bamboo tiki torches – with citronella oil, for a thoughtful bonus – scattered around the outdoor party area.
Palm Fronds: If you can't find the real thing, cut a few palm fronds out of green construction paper for an easy, inexpensive place setting or decor around the bar or table areas.
Vintage Hawaii Travel Posters: Stay to the luau theme with a few vintage Hawaii posters about the Hawaiian Islands. You can find several places online to order a few of these for added effect.
Tiki Mugs or Coconuts: For a festive cup idea that will liven up any tropical cocktail, tiki mugs, tumblers, and cocktail cups are an easy way to keep track of your drink and stay on theme. Similarly, coconuts provide a perfect drinking cup or serving dish for fruity cocktail garnishes. If you want to go with the best, check out Rob's collectible tiki mugs. He makes these by hand on Maui and is a true artist and connoisseur of the tiki.  Want cheaper, check out these tiki mug sets.
Drink Umbrellas: Spice up your cocktail-serving skills with bright paper drink umbrellas for each and every drink.
Raffia Skirts: Gather some raffia and place it around the serving table or bar stand to create a unique tiki bar look. Alternately, you can use raffia as a place setting or decor for the back of your chairs.
Pineapples & Flowers: Need an easy way to add some pizazz to your table setting? Gather some pineapples and fragrant flowers, like plumeria or hibiscus, and arrange them for easy table centerpieces.
Grass Skirts: While they likely won't come close to being authentic, you can easily make grass skirts for your guests from budget-friendly materials like streamers, crepe paper, tablecloths, and even garbage bags. BUT, it'd be better to get some real grass skirts and you'll have a keepsake that'll leave your guests feeling prepped for a hula lesson. Coconut bras and plumeria hair clips, while obviously optional, only add to the ambiance.
Lanterns & String Lighting: Add a pop of color to your party with hanging lanterns and even long-lasting string lights throughout the main party areas.
Beach Gear: From basics like sunscreen, slippahs, sunglasses, and swimwear to beach towels, beach balls, and even a sandbox of beach goodies, there is more than one way to transport your guests, however temporarily, to the land of aloha.
Aloha Sign: Find a festive aloha banner, or make your own, for a warm greeting to your Hawaiian luau party.
Music: Head to YouTube or Spotify to download one of many surf, tiki, and luau-themed party playlists, including Hawaiian hits like Elvis Presley's Blue Hawaii, Don Ho's Tiny Bubbles, Hawaii by The Beach Boys, Over the Rainbow by Israel Kamakawiwo'ole, and other hits by local artists like Hapa, Keali'i Reichel, Willie K and more.
Luau Food
Once you've got the decor and party supplies up and running, it's time to focus on the good stuff… the ono grinds! While you may have difficulty pounding your own poi or roasting your own pig in a traditional imu ceremony, there are plenty of ways to have a Hawaiian feast with the following snacks and food items:
Fresh Fruit: Always a party favorite, a Hawaiian luau is the ultimate excuse to make your wildest fruit finds the star of the party. From delicious options like starfruit to dragonfruit, pineapple, oranges, cherries, papaya, guava, mangoes, lilikoi, lychees, bananas, rambutan and more, these make a great snack item and festive cocktail garnish. Fresh Fruit: Always a party favorite, a Hawaiian luau is the ultimate excuse to make your wildest fruit finds the star of the party. From delicious options like starfruit to dragonfruit, pineapple, oranges, cherries, papaya, guava, mangoes, lilikoi, lychees, bananas, rambutan and more, these make a great snack item and festive cocktail garnish.
Pupu Platter: Grab your favorite colorful serving dish and pile it high with snack items like baby pork ribs, chicken wings, coconut shrimp, mac salad, mango salsa, chips, grilled pineapple, vegetable skewers, poke, fried rice balls and dip.
Pulled Pork: Whether served with Hawaiian rolls as a mini-sandwich or on top of fresh Hawaiian coleslaw, pulled pork is a must.
Chocolate Macadamia Nut Cookies: A classic Hawaii ingredient, macadamia nuts combined with melted chocolate add the perfect flair to your dessert table.
Luau Drinks
You thought we'd never get there, right? Finally, the time for cocktails has arrived, my friends. Gather your booziest libations and prep your tiki bar with the following cocktails and ingredients:
Mai Tai: Oh my, it's the mai tai! While we recommend buying local with Hawaii-made rums like Sammy's Beach Bar Rum, Kula Rum, Koloa Rum, or Maui Dark and Gold Rum, you'll also need classic ingredients like Orgeat Syrup, Orange Curacao, fresh lime juice, pineapple juice, orange juice and a splash of grenadine, as well as fresh pineapple wedges, an orange slice and a cherry for garnish.
Blue Hawaiian: When at a Hawaiian theme party, how could you not, right?! Combine light rum, Blue Curacao, cream of coconut (optional), fresh pineapple juice and crushed ice to create this delicious, fruity beverage.
Lava Flow: Yet another rum concoction, this popular Hawaii cocktail includes light rum, coconut rum, fresh strawberries, banana, fresh pineapple juice and coconut cream for a sweet treat.
POG Delight: While POG juice (pineapple-orange-guava) may be a staple in the Aloha State, it's relatively easy to make your own fresh juice combo, too. Combine it with vodka or tequila for a delicious, non-rum option.
Hawaii Beer & Wine: For those going the extra mile, consult your nearest liquor store – or make an online order – of your favorite Hawaiian beer, wine or champagne. We particularly love Maui Brewing Co.'s Bikini Blonde Lager and MauiWine's unique range of pineapple wines.
You're now all set to host your Hawaiian luau theme party with these useful tip and tricks, and here's to many more in the future.

Ka'anapali
Whether you're looking for a family luau or a more romantic Maui luau, West Maui's Kaʻanapali have some of the best!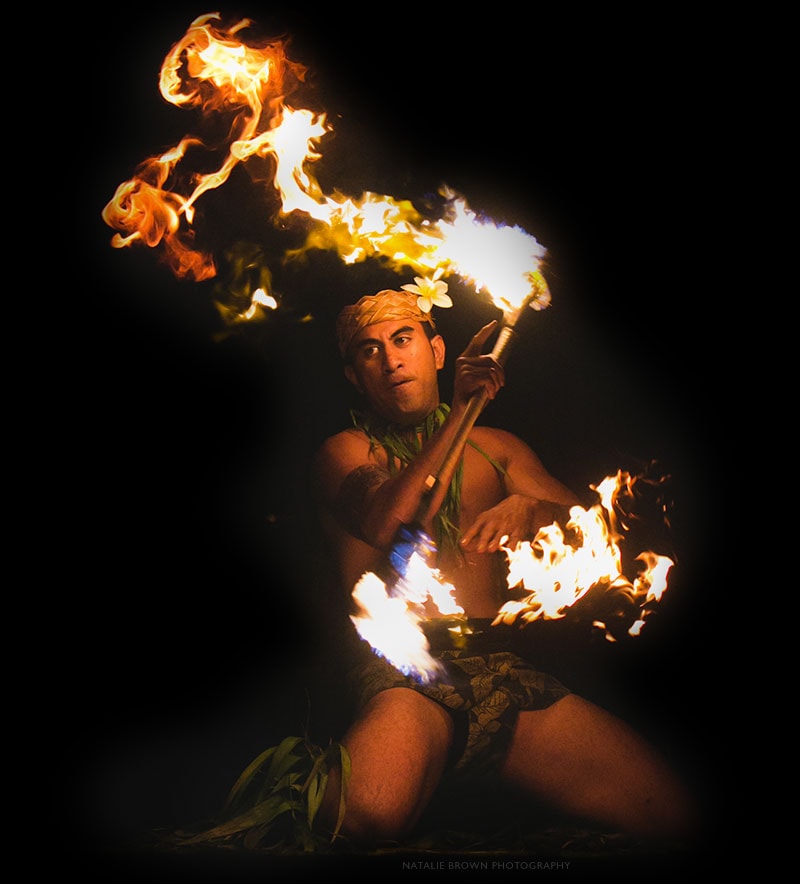 MAUI LUAU COMPARIson CHART
We've been to all the luaus in Maui, and we've put together a list of our favorites along with each characteristic compared side by side to help you choose!
WHAT IS A LUAU?
Exactly what to expect and why you should go!
WHAT TO EAT?
See common dishes served at Maui luaus.
FIRE DANCING
The history and variations of Polynesian fire dancing.