OLD LAHAINA LUAU
Fire Updates
Old Lahaina Luau – Fire Updates
Old Lahaina Luau holds a special place in the hearts of many. Not only is this luau heralded as Maui's most authentic, but it's also one of the island's oldest (open since 1986) and most beloved celebrations.
In the weeks following the devastating Maui wildfires, Old Lahaina Luau's social media pages were inundated with heartfelt comments. People from near and far sent messages of love and support to the staff, while others recalled special memories from Old Lahaina Luau — proof of the luau's profound impact on people from around the world.
Many people are wondering what the future holds for Old Lahaina Luau. While things for all of Lahaina are uncertain right now, we will share what we know about this beloved luau.
Old Lahaina Luau Damages
Somehow, the Old Lahaina Luau complex is still standing, but the extent of the damage is unclear. It appears as though Old Lahaina Luau did not sustain any fire damage — neither did the Lahaina Cannery Mall or the Lahaina Gateway Center, which are just mauka (uphill) of Old Lahaina Luau.
Areas on both sides of the luau — such as the Wahikuli neighborhood and the Mala/Baby Beach areas — were completely or partially burnt.
It is not clear if Old Lahaina Luau has any wind damage.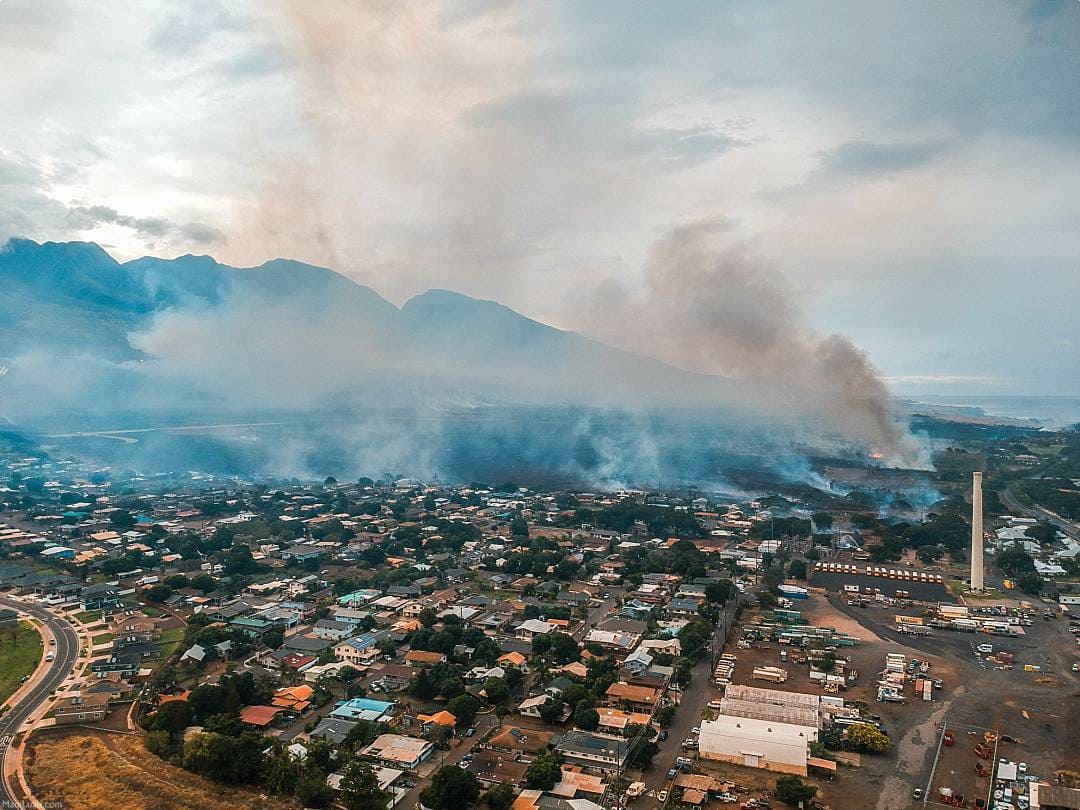 While the luau structures are still standing, Old Lahaina Luau's offices at the historical Seamen's Hospital were destroyed. Their sister luau, Feast at Lele, held at 505 Front Street, was also destroyed.
Old Lahaina Luau is issuing refunds for reservations, but please be patient when contacting them. The staff is working from makeshift offices, and internet/cell service is still spotty in certain locations in West Maui.
Old Lahaina Luau Reopening
Old Lahaina Luau is accepting reservations from February 1, 2024, and on. That is all the information we have.
As far as we know, there has been no word of opening vehicular access to Lahaina to anyone other than residents, those assisting in clean up, and those accessing Mala Wharf. That could change, but again, that is all the information we have.
Donate to Old Lahaina Luau Staff
Old Lahaina Luau and its sister companies employed nearly 300 people — many of whom lost their homes or were displaced due to wind or smoke damage. Na Hoaloha 'Ekolu — Old Lahaina Luau's parent company — quickly organized a GoFundMe for their 298 employees.
The GoFundMe was only open for two weeks, and it raised over $450,000!
While you can no longer donate directly to Old Lahaina Luau staff, you can still donate to reputable organizations working directly with wildfire victims. Some organizations include the Maui Strong Fund, Maui Food Bank, and Maui United Way. Maui Humane Society is also accepting donations and has been working around the clock to rescue animals from the burn zone and reunite lost pets with their owners.
In The Meantime…
While we wait for Old Lahaina Luau to return, you can enjoy other popular luaus around Maui. Here is a roundup of some alternative Maui luaus.
Feast at Mokapu
The Feast at Mokapu is held on the beachfront lawn at the Andaz. This luau is a slightly more upscale experience. Think craft cocktails, impeccable ocean views, and chef-curated traditional dishes served plated rather than buffet-style. The entertainment emphasizes Hawaiian values and tells stories of the first Polynesian settlers arriving in the Wailea area, complete with a fire dance finale.
Grand Wailea Luau – 'Aha'aina Wailea
In keeping with the Grand Wailea Resort's impeccable service and over-the-top luxury, expect to be wowed by the Grand Wailea Luau. This celebration is known for its stellar Polynesian entertainment, excellent fare, and interactive activities like hula lessons. You'll get a private table overlooking Wailea Beach and enjoy traditional dishes like fresh ahi poke and kalua pork alongside contemporary eats like shoyu chicken, chow fun, mac salad, and more.
Wailea Marriott Luau – Te Au Moana
Hosted on the Wailea Marriott's oceanfront lawn, The Wailea Marrott Luau tells ancestral stories from around Oceania. In addition to top-quality Polynesian entertainment, Te Au Moana features Polynesian skill demonstrations (like coconut shucking and kapa making), local artisan crafts for sale, an imu unveiling ceremony, and a Hawaiian feast fit for kings.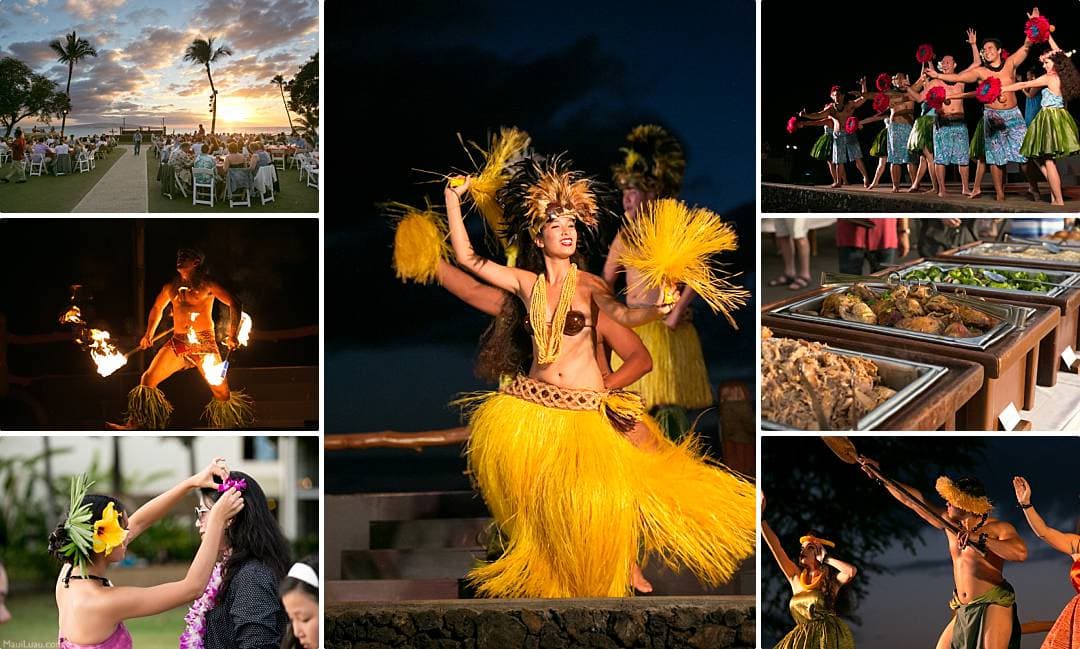 Royal Lahaina Luau – Myths of Maui
The Royal Lahaina Luau is the longest-running luau on Maui. It's also held every night, which makes it a great option for travelers with busy schedules. Held fronting the golden sands of North Kaanapali Beach, guests are taken on a journey across Polynesia – emphasizing Hawaii's many myths and legends. You can also expect an all-you-can-eat buffet (with kid-friendly choices), an open bar, and a shell lei greeting.
Sheraton Luau – Maui Nui Luau at Black Rock
The Sheraton's Maui Nui Luau celebrates the great Maui Nui – the landmass that once contained the islands of Maui, Molokai, Lanai, and Kahoolawe. Cultures from near and far are also highlighted, with chants and dances from as far away as New Zealand, Samoa, and Fiji. Guests are treated to an open bar and an epic feast of traditional and contemporary Hawaiian dishes. And let's not forget the fire knife dance finale.
---

Ka'anapali
Whether you're looking for a family luau or a more romantic Maui luau, West Maui's Kaʻanapali have some of the best!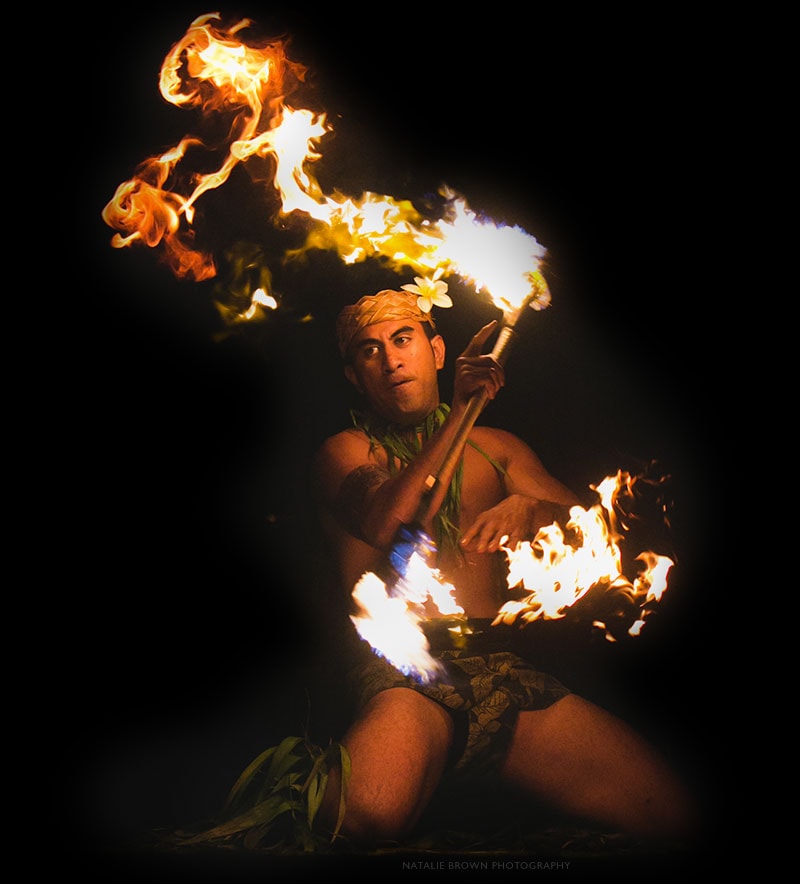 MAUI LUAU COMPARIson CHART
We've been to all the luaus in Maui, and we've put together a list of our favorites along with each characteristic compared side by side to help you choose!
WHAT IS A LUAU?
Exactly what to expect and why you should go!
WHAT TO EAT?
See common dishes served at Maui luaus.
FIRE DANCING
The history and variations of Polynesian fire dancing.